About Our Studios
---
With our experienced staff, classic analog equipment, and state-of-the-art recording systems it's no wonder JSR Studios is the choice for major artists and major labels! JSR has worked with top artists like Slash (Guns and Roses), Gavin DeGraw, KISS, Styx, Myles Kennedy (Alter Bridge), Big & Rich, and many more! JSR has also worked with the industry's biggest labels like Atlantic Records, Warner Bros. Records, RCA Records, Sony Music, and others. We've mixed sound for films, The NFL, and countless radio and TV commercials.
JSR Studios features rooms that have been designed by some of the industry's top acoustical engineers. Our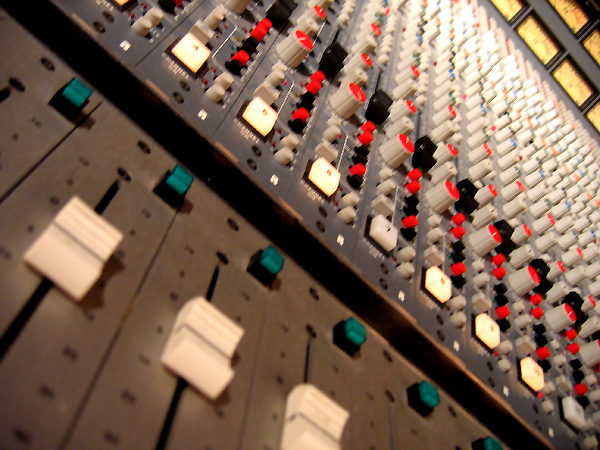 studios also offer more isolation booths and recording space than any other studio in Columbus! Over 2,500 square feet! Even the wiring in our studios has been given the finest care. Every inch is top-of-the-line Mogami cable, the industry's gold standard for crystal clear, uncolored audio.
Our newly redesigned control room features our vintage Raindirk Symphony console. One of the warmest sounding consoles ever made (only 6 like ours exist in the U.S.), Raindirk consoles have been used on classic recordings by artists like The Who, Deep Purple, Iron Maiden, Fleetwood Mac, Paul McCartney and Wings, Genesis, The Dire Straights, Phil Collins, The Animals, Pavarotti, Bob Dylan, George Harrison, Abba, Rod Stewart, Prince, Madonna, Eric Clapton, and Tom Petty to name just a few. Our console's pre-amps were even taken from a vintage console used at the historic BBC Studios in London!
Our studios are fully equipped with Pro Tools HD and an Otari MTR-90 MKII 24-track, 2" analog tape machine pairing the best of modern technology and vintage sounds with our collection of vintage and modern compressors, microphones, preamps, and more!